Services
SEA FREIGHT
We have personnel who have the knowledge & expertise to assist our customers in all of their International shipments. For customers requiring ocean freighter service for either full container load (FCL) or less container load (LCL) shipments, We provides reliable service to and from all the major ports throughout the world. Our company with the industries finest shipping lines ensures our customers the best mode of transportation for shipping large or bulky shipments. Due to the large volume of cargo we move with the various ocean carriers, we are able to assure space availability and lower rates for our customers. AGL's Non Vessel Operating Common Carrier Consolidation
(NVOCC)
services offers the safest, most efficient and economical method of transporting smaller shipments.
Services provided but not limited to:
Break Bulk Co-Ordination.
Complete Export Documentation.
Hazardous Materials Handling.
Door to Door OR Terminal to Terminal service.
Container Consolidation & Warehousing.
Customs Clearance.
Packing and Crating.
AIR FREIGHT
Our services include import and export charter, depending on our customer requirement. We can even do arrangement for Air to Sea consolidation, and vice versa.
Services covered:
To consolidate services utilize direct flight to the most destinations all over the world.
Local pick up very competitive rate levels.
To provide planning and consultation services.
To handle all aspects of your airfreight move.
Air Freight charter.
Custom application, clearance, EDI.
TRUCKING
Nearly every supply chain requires inland transportation, be it over-the-road, rail, or river barge. Inland heavy haul transport requires distinct expertise and poses unique challenges. AGL has the know-how to get your cargo anywhere.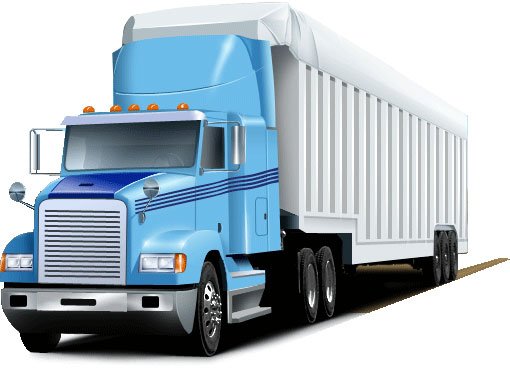 Services provided but not limited to:
Provide facility for door to door delivery cargo.
Provide facility for dispatch and pick up cargo.
Provide up to 40ft container haulage.
Provide bounded & unbounded truck and etc.
Transportation of heavy haul and over-dimensional cargo.
Load engineering.
Regulatory compliance.
Heavy Haul Presentation.
Wind Project Presentation.
WAREHOUSE & DISTRIBUTION SERVICES
We can offer a full range of warehousing and distribution services in our leased modern public warehouses (bonded and non-bonded) which is equipped with electronic and mechanical safety devices and with tight security system.
WAREHOUSING


Since inception, the business of AGL has been warehousing and cargo consolidation. AGL has provided goods storage at all points on the supply chain. Whatever your needs, we will provide a solution.AGL has access to a comprehensive network of warehousing facilities. This allows us to offer the total range of warehousing and distribution services. Maintained to the highest standards, our network offers complete security for your cargo.
Warehousing facilities with fully secured.
Operated by experienced personnel.
Inventory management
Pre-acceptance inspection
Pre-delivery inspection.
Warehouse address:
Lot F1-16, KLAS FORWARDING,
KLAS CARGO COMPLEX,
KUALA LUMPUR INTERNATIONAL AIRPORT,
64000 SEPANG,
SELANGOR DARUL EHSAN
MALAYSIA
PACKAGING SERVICES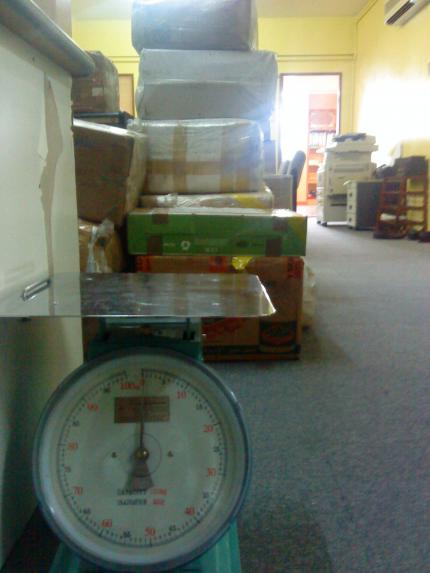 In order to complete the list of services connected with transport, we also provide packing services to our valued clients. Special packing services including packing materials are tailored according to the kind of product to be packed, whether it is waterproof or anti-corrosion.
Packing & Removal
Industrial packaging &removal.
Household packaging &removal.
URGENT SHIPMENT / SPEACIAL SHIPMENT

Innovative AGL technology provides fast access to all of your cargo, as well has exhaustive management of the supply chain. In this way we meet client demands for timely order fulfillment and minimize your costs.

Another way AGL provides cost-effective logistics solutions is through our mastery of cargo consolidation. Utilizing single-point, multi-point and multi-national options, we manage shipments to maximize efficiency and minimize client costs – all without sacrificing reliability in delivery.
Urgent Shipment
Handling urgent shipment (24hrs services & delivery / AOG requirement).
Aircraft on grounded spare part or requirement.
Any other shipment which require 24hrs delivery.
Special Shipment
Handling shipment on dangerous items such as explosive items.
Handling shipment on life animals.
Any other shipment which require our expertise.
CUSTOMS CLEARANCE

A well designed customs clearance program reduces cycle time, improves shipment visibility, and lowers cost. The knowledgeable professionals of AGL provide timely and reliable management of your shipment as it reaches customs. AGL offers clearance in a consistent, timely, and cost-effective manner by acting as a direct extension of your business.
Duty & tax assessment
Temporary import procedures
Permanent customs procedures
Custom documentation.
Custom clearance and handling.
Handling of stuffing & de-stuffing at port and warehouse.
ICD's and customer warehouse.
Application for certificate of origin, GSP and etc.
We also provide experienced and qualified consultants, offering all importers and manufacturers professional advice, assistance and representation on the many complex and traffic aspects of trade matters. As a licensed appointed custom agent and EDI links with the customs, we are able to provide prompt custom clearance of shipments upon arrival.
BREAK-BULK AGENT
Segration of consignment from Airlines or Liner location.
Completion of custom formalities at the port/airport.
Forwarding the consignment by air/sea freight as requested by a consignee.
Per-advice to consignee with copies of shipping documents
Collection of freight.
DOOR TO DOOR SERVICES
With our network of local and overseas partners worldwide and our own fleet of lorry transport, we can provide problem-free freight services door-to-door.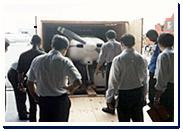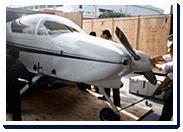 PROJECT HANDLING SERVICES

The hassle of clearing, transporting, unpacking and positioning of plants and machineries, equipments for shows and exhibitions can be very tedious and requires a high demand for timely and smooth delivery of your shipments. Our abilities and procurement, suppliers contact and coordinators with various authorities are part of our project handling services.
The experienced professionals of AGL execute successful projects because they understand projects. Working closely with partners and clients, AGL provides reliable logistics services with easy implementation, ensuring cost-consciousness with cutting edge information availability.
Feasibility studies
Inland services including heavy haul, rail and barge
Purchase order management and cargo tracking